With my busy life as a working mom, I am always on the move. This requires my technology to be flexible, fit my lifestyle and be available for the kids especially when it's homework time. Finding the right technology tools can help my family have more productive days. Using Office 365 Home Premium is not only a game changer for families, but it is a great way to keep my kid's homework on the right track.
Listed below are my homework tech tips and video of my family in action ( click below to view the video).
Tip 1 – Homework storage and document management: The first step for homework management in my house was to create a storage and document management system. It's important that I can access and review my kid's homework from anywhere, and now I can do this with Office 365 Home Premium, as it is now integrated with SkyDrive – Microsoft's storage in the cloud.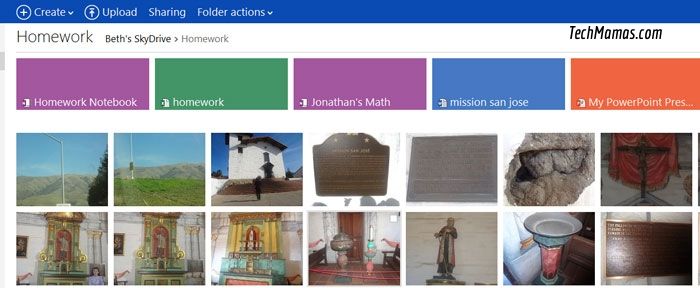 Once we store our Microsoft Word, OneNote, PowerPoint or Excel documents on SkyDrive, my family can even view and edit them using Office Web Apps from a browser! How cool is that?
Office 365 Home Premium web apps enable classmates (or anyone we want to share documents with) to edit or view group assignments by using the links we send them.
If we happen to be out of the house using a PC that has Windows 7 or higher, logging into our Microsoft account will allow us to stream a version of Office 365 Home Premium to that PC for a one time use.
Tip 2 – Organize Homework Tools: I set up a system to help my kids have the right tools for homework and know where to store digital documents. We have homework supplies such as paper, pencils, paper clips, stapler, rulers and pens in a desk drawer of our family room desk (where our shared family Windows 8 desktop is located). With Office 365 Home Premium, our family has all the most current Office tools (Word, Excel, OneNote, PowerPoint and more) and all their work is stored on SkyDrive in organized folders. They use OneNote for gathering information, Word to create their essays, PowerPoint to create presentations and Excel for spreadsheets in math class. Our kids use OneNote, to create "homework" notebooks that allow them to write and edit using touch, type or stylus.
For some math work, a good old fashioned pencil and ruler is good enough. But when my kids work on equations, they enjoy using OneNote's equation editor on our Windows 8 touch desktop, allowing them to use a stylus to write the equation and then have it converted to type.
They also use OneNote tools to record audio and video.
My kids' OneNote notebooks are also the place they can gather information about their projects, including links to web pages, inserted photos and even embedded Excel spreadsheets that update the original spreadsheet when changes are made. Word allows my kids to insert online pictures to their essays and the resume reading feature allows me to utilize small pockets of time during the day to review their book reports, and resume each time at the same place I left off. There are also great templates for my kids to use when creating their book reports.
With PowerPoint my kids can give their presentations with the advantage of using Presenter mode.
With Excel, kids can use formulas, charts and tables to represent math equations and percentages. Using those tools to represent math assignments helps them understand the concepts. And it looks great when turned into the teacher!
3. Set Up Ways to Move and Work – to Help Keep Kids Focused: Some kids need movement to focus and get work done. One of my boys responds very well to homework breaks where he is really exercising his muscles and alternates between jogs around the house and bouncing on a mini-trampoline in the back yard. Then, quite by accident, I discovered that he finishes his work more quickly if he sits (ok… bounces) on my big, inflated yoga ball when attacking his math and writing assignments. He now looks to that yoga ball as his favorite chair, and is able to focus on his homework for longer periods of time because he moves when needed. He even learned to type while bouncing! My next purchase may need to be a balance ball chair. For longer sessions requiring significant writing or typing we ask him to use a regular chair. When sitting, he is usually squeezing a small hand therapy ball for some stationary "hand exercise". At least that keeps him seated!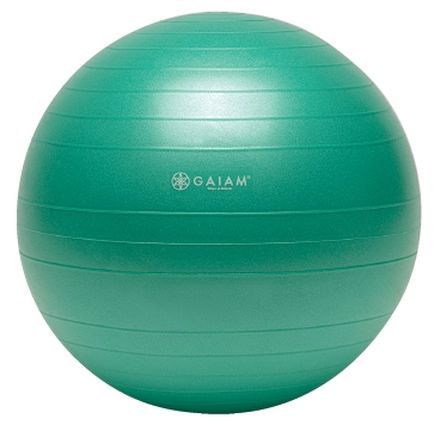 4. Teach Your Kids How to Get homework done From Anywhere. With all of our afterschool activities (and especially during Spring Little League), we can't seem to find a regular time during the week to sit down and do homework together. It is especially challenging when I am at work or a meeting late in the day for my sitter to spread out his time between all of my kids. Luckily our documents are on SkyDrive (in the cloud), so I can help my kids with homework (and "remind" them about their assignments) even if I am not at home. When they have questions on their homework and provide me with a file name, I can take a look and help. Even though they may not especially like that I can always see the latest version of their homework files, they DO appreciate that we can edit together so their assignments get done. After my kids saw how I use Office 365 Home Premium to get assignments done no matter where I am, they started asking to do that as well. My older son figured out that while my twins are playing a baseball game during a school night, he can be there to watch but also work on school projects using one of our Windows 8 devices. Learning to get work done by utilizing available segments during the day is an important skill not only for my kids' homework but also for their future careers. This also enables our family to check off our list of work each day, so that we can have quality time at night before bed, just talking – no tech in sight.