While I have met a good number of celebrities since I started blogging, the quality I value most when meeting anyone is being authentic. Some celebrities have so many levels of protection around them – that they don't ever connect directly with their fans to have "authentic" discussions. Social media has created new ways for celebrities (and everyone) to connect online with a wide network of people. But having the courage for engaging in real conversations on social media is the challenge.
When Social Media Girlfriends Britt Michaelian and Dabney Porte contacted me to share details about the new community they were leading (Friends of Ricki), I was excited to find out more (and become one of the Founding Members). The Friends of Ricki Community is the first Social TV community of it's kind with engaging discussions and members that are always a pleasure to connect with. The production team of the Ricki Lake Show are very active in participating throughout the communities various social media channels. I even had the opportunity to ask a question directly to Ricki Lake about her favorite gadget – and received this video response (check out the video to find what Ricki Lake's favorite gadget was at the time).
When I had a chance to attend a live Friends of Ricki meetup at the end of a business trip to Los Angeles, I wondered if that would be the same experience as the online community? Would that feeling of support, connection and sharing of ideas translate well from the online Friends of Ricki community to a live meetup?
All I can say is a big BIG YES! I hope everyone has a chance to meet other Friends of Ricki members (all of which had fascinating stories to tell of their own).
The big reveal to me was meeting the Ricki Lake Show production team and of course Ricki Lake. They were not only excited about the Ricki Lake Show – but also to meet and learn about the Friends of Ricki members in attendance. We shared some food & drinks at the beautiful Montage Beverly Hills (a great spot for a meetup I must say). But when Ricki Lake walked into the meetup, I wondered if she would be connect with us directly as well. The answer to that is another big YES. When Ricki Lake walked into the room, she was authentic from the start. She sat down with a bunch of us and asked "us" questions first (true to her girlfriend reputation). Ricki Lake connected to being single which she was before she recently got married again, to being a mom and to the regular struggles we all go through as women. The whole celebrity label faded away, and it truly felt like I was hanging out with a fabulous group of girlfriends. We also enjoyed when Ricki Lake shared some details about her romantic journey to meeting and marrying her new husband. I connected with that as well – it took me some time to find my soulmate (who I am so happy to be married to).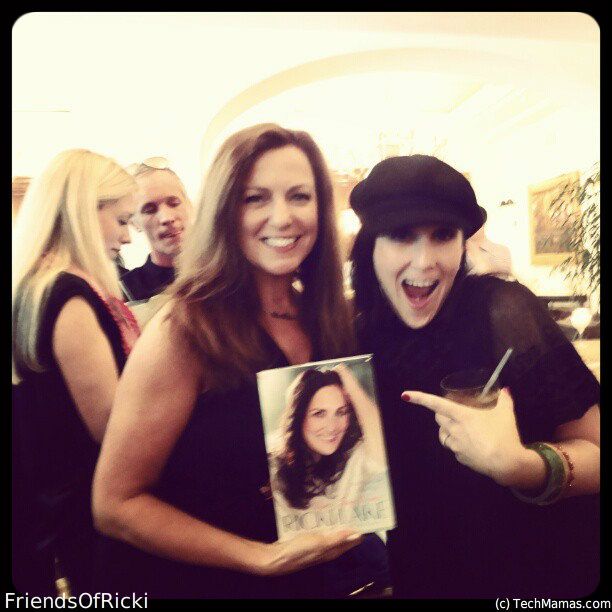 Beth Blecherman (left) with Ricki Lake (right) – enjoying talking about her new book Never Say Never.
Mushy moments aside, I was thrilled that Social TV also translates to real life connections – ones that I value every day online (and I hope to see live again soon!). I included pictures in this post from the live meetup. I am still gathering names – which I will add. I also gathered below information so everyone can join in the Friends of Rick community fun.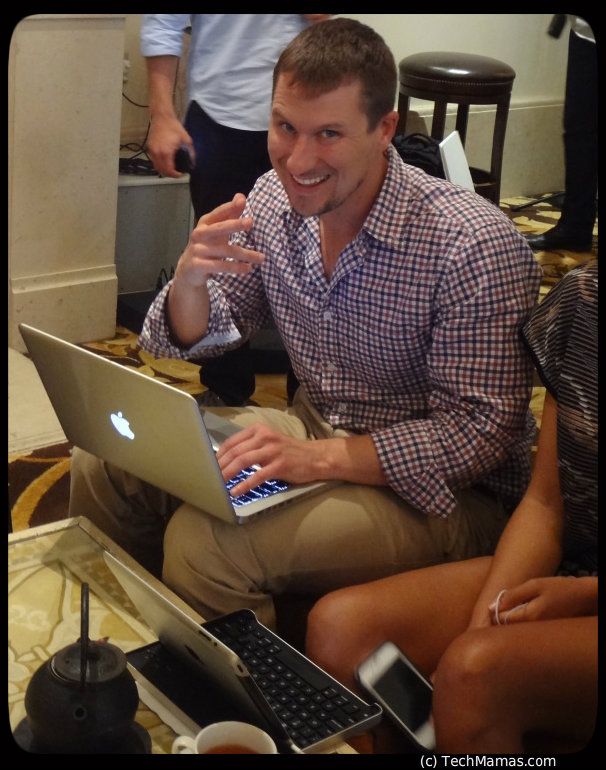 Bryan Moore from the Ricki Lake Show (production team) interacting with the Friends of Ricki community online using his laptop – and hanging with fellow Friends or Ricki members (in above picture Elisa @30secondmom  ).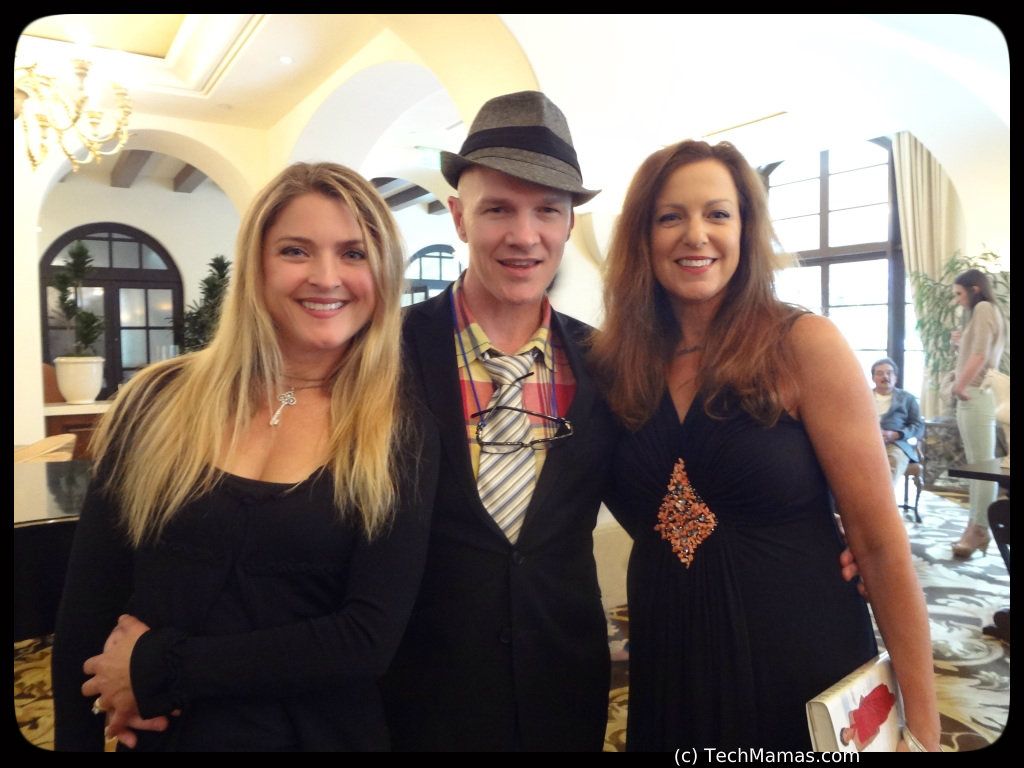 @RaiseTheQueen @DailyDimmick and @TechMama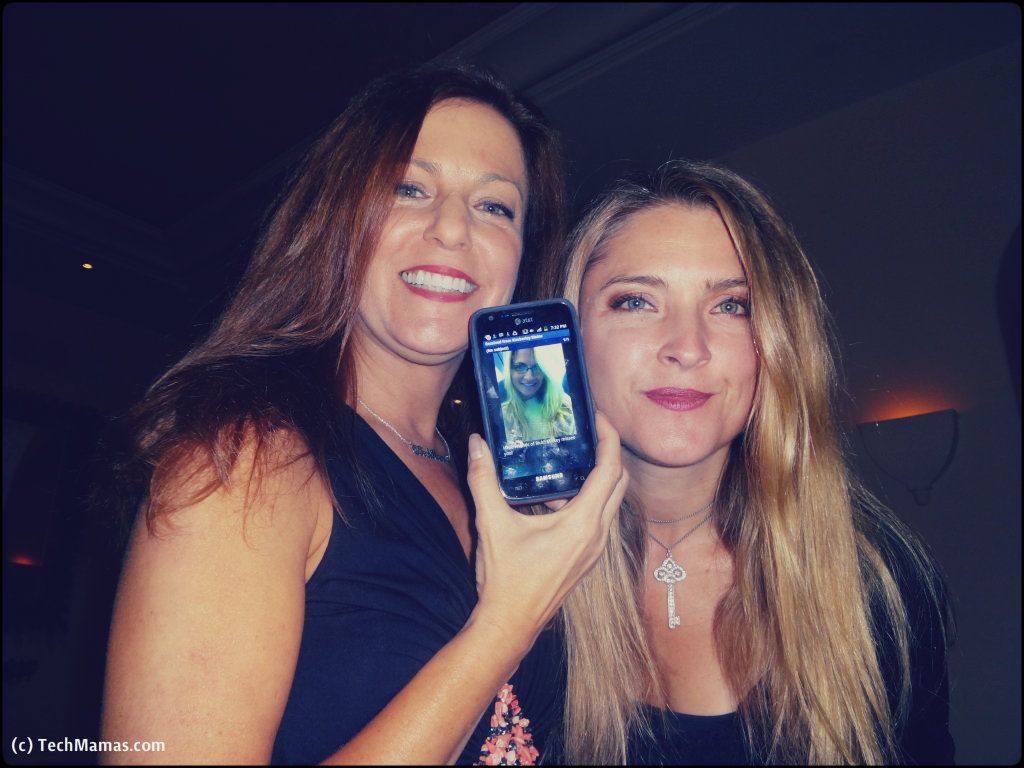 @RaiseTheQueen and @TechMama – missing @TheGoToMom (who was not at event because she was keynoting at another fabulous meetup: Disney Social Media Moms conference).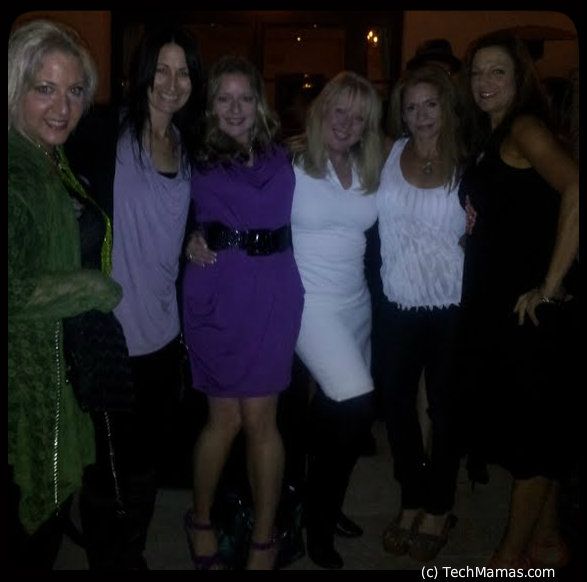 Friends of Ricki members giving each other hugs goodbye after a fun night!
Information on how you can join in the Friends of Ricki community fun:

Friends of Ricki community was created to meet, connect, share stories and news with  friends and connect with Ricki Lake and the Ricki Lake Show production team. Here are some of the social media channels:
Disclosure: My participation in the Friends of Ricki community is volunteer (not paid). I paid for my own travel expenses to Los Angeles.