TECHMAMAS FOUNDER/EDITOR & CHIEF TECHNOLOGY MOM (CTM): 
 TechMama and TechMamas is a trademark of Beth Blecherman 2005-2012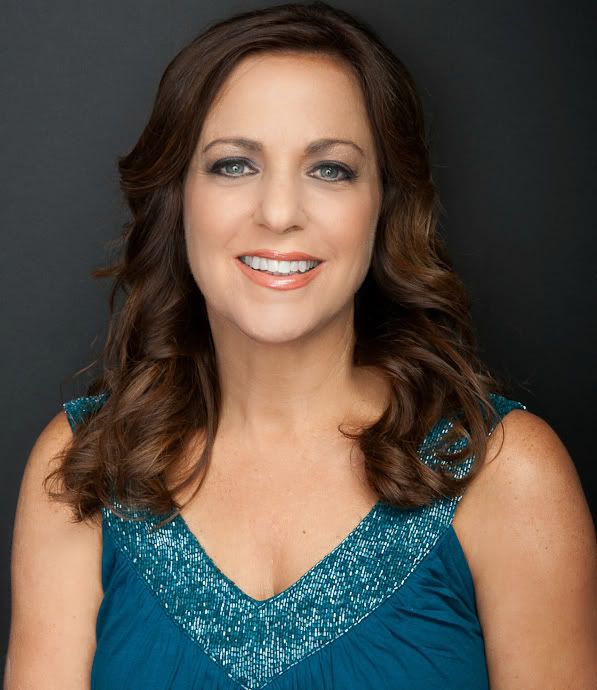 Photo Credit: Brian Smith Photography

Beth Blecherman left her position as a Senior Manager at Deloitte for Family Management then decided to take her technology voice online as a career 2.0. Her personal blog is TechMamas.com (@TechMama), a platform to curate and discuss technology, social media and her obsession with consumer electronics. She is the Chief Technologist of Cool Mom Tech, the intersection between tech, parenting and style.

Beth Blecherman is a techie turned authority/speaker on "Technology For Moms & Family".  She also consults with companies on beta testing and analyzing trends for family technology.  She is active in twitter as TechMama and regularly speaks at conferences on parenting, social media and technology. Beth has a fabulous hubby "TechDad" and three amazing tech boys.

In 2006 she joined on as one of the Co-Founders to Silicon Valley Moms Group (a mom blog network that covered over 11 regions). In 2010 Silicon Valley Moms Group was sold to Technorati.

In 2009 she was chosen as one of the Nielson Power Mom 50 influencers. In 2010 a Parents Magazine Power Mom, Forbes 100 Best Websites for Women for 2010 & 2011 and @ForbesWoman Best Branded Women on Twitter. She was included in the PC Mag Top 100 on Twitter , Time 140 Best Twitter Feeds. Working Mother's list of Most Powerful Moms in Social Media, and Babble Top Twitter Moms.

Beth was choosen BizTechDay's 25 Influential Business Women in Bay Area to Follow on Twitter, by MomBloggerClub on the 25 Influential Moms to Follow on Twitter, American Express Open Forum's 75 Top Twitter Tips From Today's Small Business Moms, Advertising Age article on Diverse "Twilebrities, She Knows 20 Moms to Follow On Twitter and Parent's Magazine's Virtual Power Mom list.

Interested in Beth's services as family technology and social media expert/speaker? Please email her at techmamas(at)gmail(dot)com.

Beth is a host of MommytoMommy.tv, a new online show for moms.

TechMama Goes Hot Mama – Guest Celebrity from Kimberley Blaine on Vimeo./
Her favorite conference is CES and she is proud to be on theBoard of Advisors (and speak at) for MommyTechSummit at CES.
Beth consults with companies that have products for the family tech audience. One of her current clients is Nukotoys. There most current product is a trading game for the iPod/iPad called Monsterology (more to come!).
On TV: Beth appeared on Channel 7's Live show for a tech segment discussing tech solutions for traveling with kids:
CURRENT PROJECTS
COOL MOM TECH:  Beth Blecherman's newest pursuit is Chief Technologist of Cool Mom Tech, the intersection of tech and style, of parenting, practicality and fabulosity, brought to you by the same moms behind the influential shopping and design site, Cool Mom Picks.
MOMMYTECH AT CES: Beth Blecherman is on the Board of Advisors for MommyTech summit at CES. Click here to visit the website for more details. Click here to see the exciting details about MommyTech CES 2011 (including a Fashion Show).
One of the co-hosts of MommytoMommyTV. My show was "Channel 7 Live discussing tech solutions for traveling with kids.
ADVISING:
Beth Blecherman is currently advising Nukotoys.com. They are coming out with an exciting line of game apps. The first one is called "Monsterology".
Beth also has other clients to help them with beta testing tech products for families and social media outreach.
Beth Blecherman met with the team of a new social curation tool called "Pearltrees" while on a Traveling Geeks trip to Paris. She advised Pearltrees on social media outreach.
Post: Understanding Pearltrees: A New Way To Organize Web Content
________________________________________________________________________
MORE FUN STUFF:


TechMama in Books:
       Professional Blogging for Dummies by Susan Getgood

The Internet Mommy by Kimberley Clayton Blaine – My chapter is about a pillow fight I covered on TWITTER!

See Mom Run by Beth Feldman – My chapter is called "Night of Horror, i.e. The Night the Wireless Went Out ".  Here is a link to my post on the See Mom Run book.


SO HONORED:



SO MUCH TECHIE FUN: 

JOINED THE TRAVELING GEEKS 09 TRIP TO PARIS to meet with french startups and attend LeWeb. Here are my 2 posts from TravelingGeeks09 (DEC 2009):




1. Geek is a Global Language – But Twitter is Not (yet)

2. Traveling Geeks Paris 09: Microblog via Twitter

SONYMOM: Covered the red carpet for Cloudy With a Chance of Meatballs
In LAPTOP MAGAZINE (online and print article):  Be a Better Tech Parent by Dana Wollman on November 23, 2009
ONE OF THE DISTINGUISHED BLOGGERS FOR EMBARK ON USS NIMITZ: Techmamas: Blogger Adventure on the USS Nimitz
HP/Vivienne Tam: Covered Fashion Week Launch of HP Mini notebook Vivienne Edition
CBS NEWS KATIE COURIC:  Coordinated conference call and the Silicon Valley Moms Group to discuss the topic of Children and the Recession.
CBS News Meet The Parents (Who Blog) with Katie Couric on YouTube, April 2008

Beth organized a visit for the SV Mom bloggers to meet Katie Couric! (See Beth to the right of Katie.)

Writing Assignments (other then the blogosphere):

SCHOLASTIC: Take a Byte Out of Life

TechMama on Video:

TechMama Goes Hot Mama – Guest Celebrity from Kimberley Blaine on Vimeo
LA Moms Bloggers get VIP at Chelsea Lately


Radio Shack Netogether -Beth Blecherman & tech blogger friends were on a 17 foot computer screen in Times Square NYC and SF. Here is my post, here is a post from TechieDiva who was in NYC.

Video and Picture as the SonyMom's covered the Cloudy With A Chance of Meatballs Red Carpet

Gadgetspin video of Virgin America Orange County launch party.


140ConfNYC Borne Today: Innovating for the future

CES Speaker: MommyTech Summit at CES 2010: Beth Blecherman is on the Board of Advisors and will be speaking on 2 panels: Mommy Power 101, Mommy Tech Makeover
BlogHer09 Gadgets for Bloggers and am speaking at BlogHer10: Online Branding

SXSW 2009 Session title "Moms Who Tech"
M2Moms: Brands & Blogs: What's Working? What's Next?     
GOOGLE: Digital Moms Panel 

Social Media Business Council: The Challenge of Mommy Blogging   
           WEB 2.0: Birds of a Feather "Moms Who Tech"
BlogHer Business '08: Successful Social Media Outreach
Part 1
Part 2
PAST PROJECTS:
SILICON VALLEY MOMS GROUP: She was a Co-Founder and Chief Technology Mom of the Silicon Valley Moms Group, collaborative mom blogs in cities across the country. Silicon Valley Moms Group was sold to Technorati.
PRESS:
Mashable:June 2010 @momfluential (Ciaran Blumenfeld)  and @techmama quoted in @Mashable post: 3 Key Location Trends for Moms  by Noa Gafni @queenbee101
Best Pet Apps – Galtime VideoLaptop Magazine April 2010: "Gadgets Mommy Bloggers Want For Mother's Day "Reuters/ Leah Eichler: April 2010 Will Women Buy the iPad?

LAPTOP MAGAZINE (online and print):

1. Be a Better Tech Parent by Dana Wollman on November 23, 2009

2 Best Kid-Friendly Netbooks for Kids  by K. T. Bradford November 24th, 2009

Mentioned Moms Gone Wired"  in the Dallas Observer News

TRENDHUNTER Magazine: "Targeting Tech-Savvy Moms", April 2009

The Digital Design Blog: "Moms Who Tech: Lessons Learned From The Web 2.0 Expo", April 2009

WALL STREET JOURNAL blogs: "SXSW Roundup: "Moms Who Tech", March 2009 By Rachel Emma Silverman

 BBC: "The rising power of geek mums", (podcast), March 2009

 PBS: SXSW interview, March 2009

 BlogTalkRadio: PEPSICO Digital Speak Easy interview, March 2009

 KTVU Channel 2: Stay at Home Moms Trying to Produce Income, January 2009

 Forbes.com Video Network: High-Tech Babysitting, July 2008


CBS News: SF Conference Highlights Surge in Blogging Women, July 2008

Forbes.com "When Moms Packs A Gadget", May 2008

 CBS News Meet The Parents (Who Blog) with Katie Couric on YouTube, April 2008

Beth organized a visit for the SV Mom bloggers to meet Katie Couric! (See Beth to the right of Katie.)

New York Times Blog Caucus: "Women, Politics & The Internet Part II", October 2007

San Jose Metroactive: (With the other Silicon Valley Mommybloggers) "The Hand That Blogs The Cradle", September 2006
Other Tidbits:
Photo by dePolo Photography