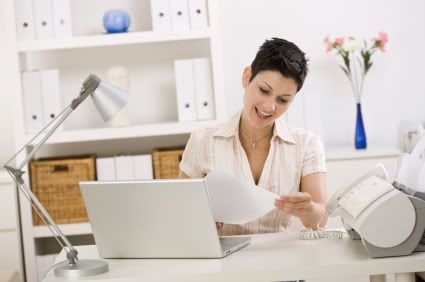 Like many in the technology industry, I gave up my desk long ago and adopted the lifestyle of a mobile worker. First as an international auditor for a large pharmaceutical firm and then as a consultant for Deloitte, I was frequently traveling and remote work was just part of the job.  Clients' offices were frequently outfitted with all the technology and infrastructure to get the job done. It wasn't a struggle at all. Now, as a work-at-home mom and entrepreneur, I continue to see the value of working remotely and the need to create a professional remote work infrastructure.

The WhiteHouse.gov recently published a study on remote work that found "Almost one-third of firms cite costs or limited funds as obstacles to implementing workplace flexibility arrangements. However, the benefits of adopting such management practices can outweigh the costs by reducing absenteeism, lowering turnover, improving the health of workers, and increasing productivity."

My own informal study of neighborhood parents who travel each morning to work outside of the home confirms that while their companies may offer some flexibility to work remotely, they also require that a majority of the work be done at the office. Why? Can't a video teleconference or online collaboration do the job just as effectively? Why don't more companies save travel time and costs by offering the option to work remotely?

Collaboration is certainly important, but with many online collaboration tools now available a face to face meeting is not essential. Remote working arrangements enable working mothers and fathers with great skills and family commitments (i.e. child or elder care) to return to work.

Some of the true trailblazers for remote work are my fellow social media mom entrepreneurs. Many of them have day jobs at an office while also working at home, and all of them have harnessed the latest and greatest gadgets to make sure they can work remotely on a flexible schedule. This may even include a conference call while waiting in the school carpool lane (oh wait – I did that yesterday).
Kris Cain (LittleTechieGirl), Michele Rasner McGraw (Scraps of My Geek Life) and Lori Cunningham  (WellConnectedMom)  shared with me their list of remote work technologies, including online storage and productivity sites, smartphones, tablets, laptops, chargers, Bluetooth keyboards, cameras, accessories (device cases), storage (i.e. the EyeFi card) and most importantly, mobile broadband options to stay connected. Here are some of the key technologies in their and my "office on the go."

Computers: My laptop and netbook are my workhorse devices. At home I have a laptop with a 17" screen and top features including a fast processor, lots of RAM and plenty of storage. For mobile use I have a netbook, small and light enough to fit into my purse. But after seeing the new Ultrabooks, the latest thinner and lighter laptops, I may just need to add one to my suite of mobile tools.
Tablet: I use my tablet mostly for media consumption and light work tasks. It also offers a wide range of entertainment and education apps for my kids.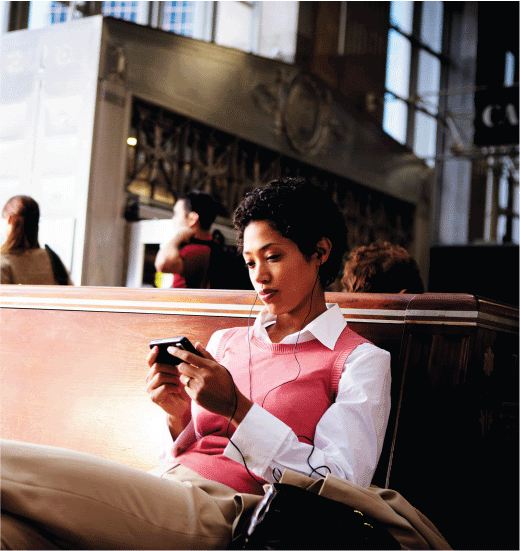 Smartphone: One of my top remote work tools is a smartphone. Beyond making calls, smartphones enable work on the go with mobile productivity apps, voice dictation, internet browsing, document editing and updating of your professional network.

Online collaboration and productivity tools: I use online tools to create, store, share and collaborate on work projects. As my business grows, I realize that I also need professional suites of productivity tools for support (and recovery) of my work projects.
Broadband: There are multiple personal broadband devices that allow one (or more) people to connect mobile devices to the Internet on the go. While WiFi is available in many locations, mobile broadband offers access independent of location. At my home office, I upgraded the wireless router and broadband to the fastest available in my neighborhood.
Video conferencing: As computer features improve, so does the quality of video conferencing on computers. I use video conferencing for everything from basic meetings to paid presentations.
Wireless accessories: At my home office I enjoy using a big ergonomic keyboard and mouse. For remote work, I have a selection of wireless devices including Bluetooth keyboards, headsets, mouse and storage devices. Really – who needs wires anymore these days?
Fashionable devices bags and cases: I always say that tech is the new fashion statement so I prefer laptop bags, cases and accessories that not only protect my devices but also add a touch of my personal style. When it comes to tech accessories, I say colors and dynamic designs are the new black.
This commentary is part of Microsoft's Your Office, Your Terms Forum  – http://msft.it/YOYT  #Blog #YOYT
TRY Office 365 today for Free – http://msft.it/try